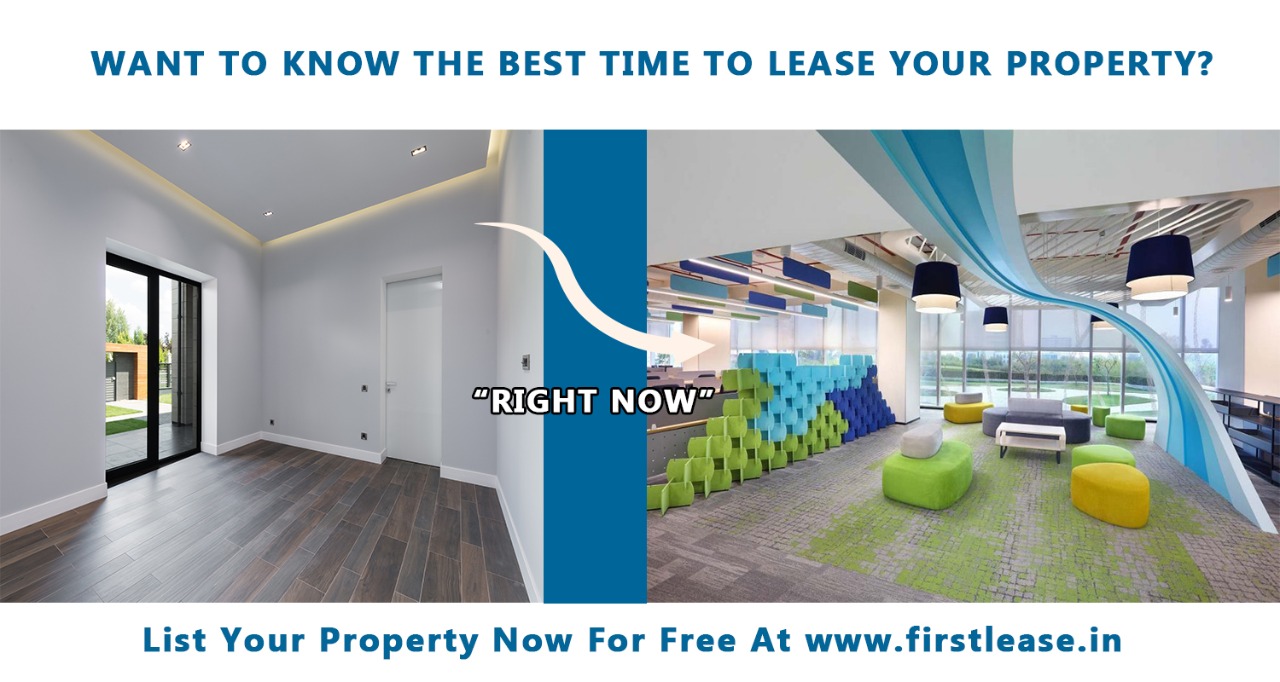 Want to know The Right Time to Lease Your Property?
---
It is a universal fact that we (humans) want to start a new beginning at the start of a New Year. We have a belief that the new year brings a spark of life-changing opportunities to many of us.
Opportunities are always knocking at our doors, so why do we have to wait for another New Year.
Why not start now?
"Now" is the most important time and is always constant. Whether to Rent, Lease, Buy or Sell a property you can do it right now with just a click of a button.
You and I may not have the right idea about market trends.
But…….. "Hakuna Matata"
FirstLease is India's Leading Space Leasing company, delivering the best-customized services across India, corporate office in Gurgaon.
There were times when property owners ran helter-skelter in search of tenants to rent or lease their space. With the advancement in science and technology, our lives have become easier. Science has made it possible for one to access any kind of service online. FirstLease has opted for such digital practices where one can list their properties for FREE and those in need of commercial spaces can search for perfect spaces across any desired locations in any part of the country.
Due to the lifting of COVID-19 curbs in the country. The market is back on the track and the demand for commercial space is spurring. Make sure you have your property on the market "RIGHT NOW."
If you are thinking of leasing commercial space for your business needs be it for Start-Up Businesses, Expansion of Established Businesses, Sale of Pre-Leased Assets, etc.
Start it RIGHT NOW!!!!
Log in to www.firstlease.in
List your PROPERTY FOR FREE
Advertise your PROPERTY FOR FREE
Search for DESIRED COMMERCIAL SPACES
- DIVYA BHATTARAI
Executive content writer at FirstLease
By Admin , 2022-03-09 06:28:15