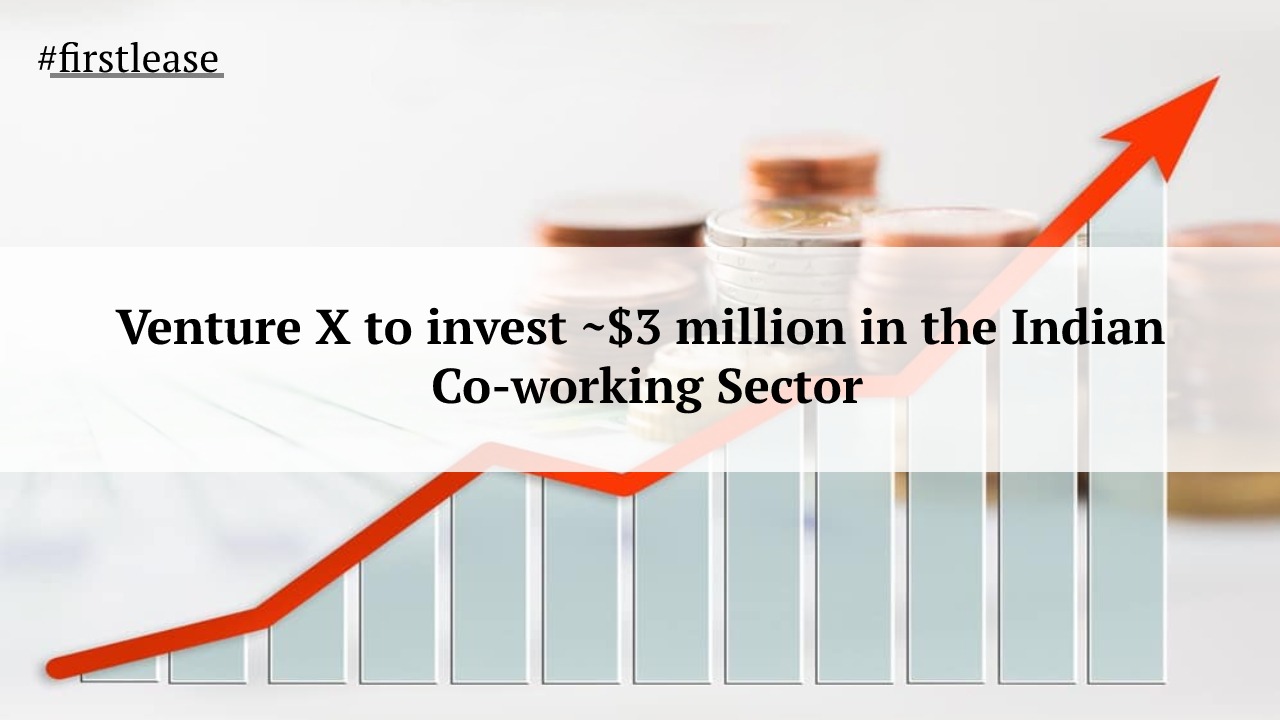 Venture X to invest $2-3 million in the Indian co-working sector by 2023
---
Venture X is a Florida, US-based Coworking service Provider, an affiliated brand of United Franchise GroupTM's(UFG) Coworking Division-CoworksTM. It has entered the Indian market through a franchise-based model and has invested $5 million in the Indian market. Now, the company is planning to invest $2-3 million by 2023 in the Coworking sector.
According to a report, United Franchise Group executive Vice President said, "The main motive behind targeting the Indian market is because of its huge potential and size of the market. Moreover, the trend in the Indian market is moving towards flexible space, which is what we specialize in."
The company has two coworking spaces in Gurgaon with a growing 1,200 seats spread across 45,000 sq ft and 16,500 sq ft at Sector 67 and Sector 44 respectively.
Anil Lakra, India partner, Venture X mentioned, "Out of the two centers, one is fully occupied while the other is 70% leased. The demand for flexible office spaces is high after the pandemic and in the coming time franchise-based model would be the right choice as they are better aligned towards revenue for all the stakeholders."
The company is all set to scale up to half a million by the end of the next fiscal year. Moreover, it is also planning to expand its team size in India and its footprint in major metro cities like Bengaluru, Mumbai, Hyderabad, Chandigarh, and Pune.
Source: ET Realty
By Admin , 2022-06-24 05:29:25