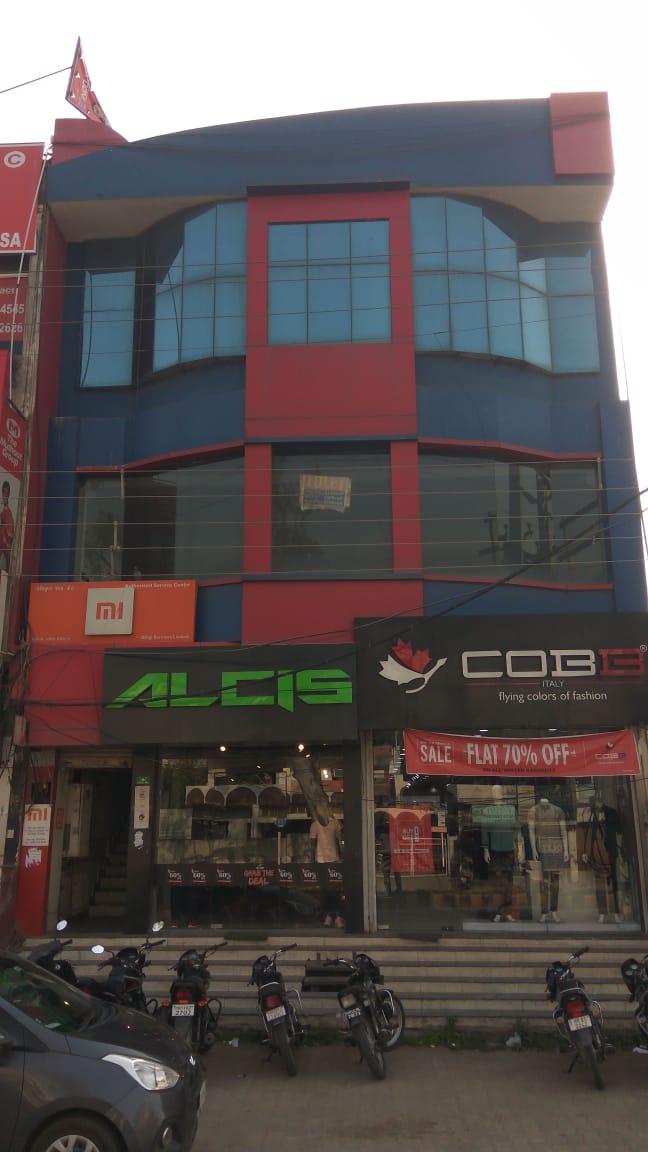 Commercial 3-Storeyed Bldg
16/2AB,Prem Nagar Main Road,near PNB bank,outside JainNagar.Ambala City
Developer Name :self
Price :75/-sqft for 1stFlr,35/sqft for 1st.flr,25/sqftfor 2nd flr
It is a 3-Storeyed Commercial approved Building with Vacant space - GrndFlor-1050sqft. Ist flor-1450Sqft. and Grnd.Flor-Shop area-1050sqft @Rs.75/-sqft Ist flor- office space-1450sqft @ Rs.35/sqft 2nd flor-2200Sqft. 2nd flor-office shop-2200sqft.@ Rs.25/sqft The bldg. is situated at Highend street with many Branded Retail showrooms like Cobb,Lotto,WoodLand,Reliance-Trend,Reliance Digitalworld, Octave,Levis,Numeruno,Kapsons,Sprotsking,Liberty,Samsung,Apple,Airtel,Madam,Duke etc. etc.

Total Area :7200sqft

Property-Status :for Rent/Lease for 3floors for commercial purposes

Per Floor Area :GrndFlor-1050sqft + Istflor-1450sqft +2nd flor-2200sqft

No. Of Floor :3floors

Parking

Prime Visibility

Power

Power Backup

CCTV

Lift

Location :Near PNB BAnk,PremNagar,Main Road,City to Cantt Main Road,Ambala City
Year of Completion :2008

Possession Status :ready

NOC Certificate :yes

Fire NOC :no
Category
---
Intrested In Commercial 3-Storeyed Bldg?

---
Find Us

About Us
COPYRIGHT © 2021 Firstlease ALL RIGHTS RESERVED.