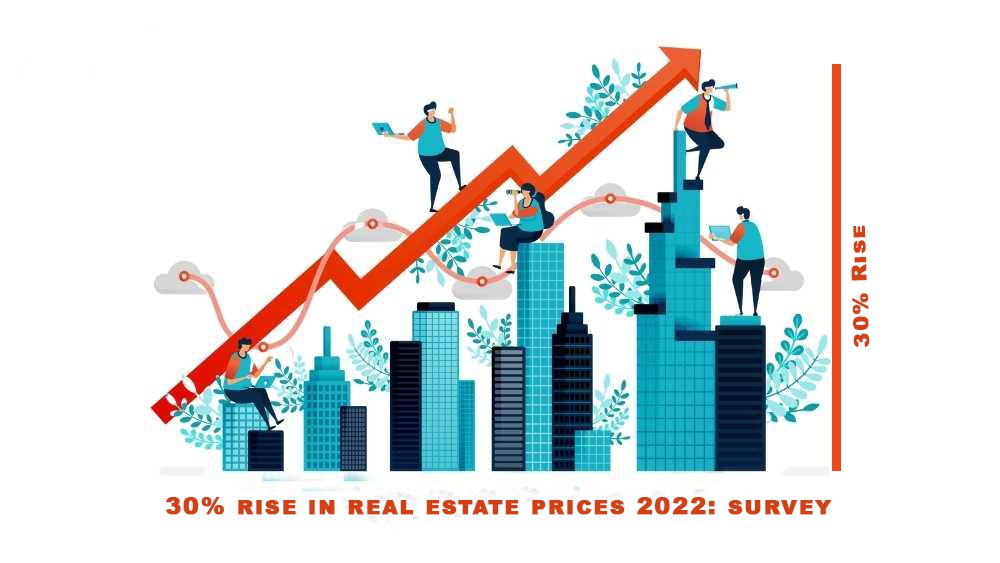 30 Percent rise in real estate prices 2022-survey
---
Growth in the Real Estate Industry is very essential and directly proportional to the growth of the country's economy. Betterment in the infrastructure and investments will help in the generation of employment opportunities and lead to the economic growth of the country.
The outbreak of the COVID-19 pandemic had a huge impact on the real estate industry.
The past few years were challenging and everybody had to go through hardships in one or the other way. But the year 2021 brought a glimmer of hope after half of the world's population got vaccinated. To some extent, the spread of the virus was controlled.
The majority of the real estate developers anticipate a price hike up to 20% in the year 2022, keeping in mind the impact of the pandemic which led to increase in the prices of building materials. With the onset of the third wave, many developers have switched to digital platforms which boosted up online sales...
The Confederation of Real Estate Developers Associations of India (CREDAI) which is the apex body of private Real Estate developers in India, conducted a survey "Real Estate Developers Sentiment Survey 2022." As many as 1,322 realty developers took part in the survey and laid down their expectations. As per a survey, the digital transformation helped around 39% of developers and are doing pretty well with 25% of sales online
The Union Budget 2022-23 which is scheduled to be conferred by finance minister Nirmala Sitharaman on 1st February 2022, has ignited big expectations in the Indian Real Estate sector. Developers have urged the Government to come up with additional measures and bring in reforms to reduce the further impact of COVID-19. The developers highlighted matters concerning control over input cost, the introduction of credit input on GST, increasing availability for funding, streamlining, and faster approvals of projects.
Most developers have a bright outlook from the budget and expect that it will provide encouragement to the sector.
By Admin , 2022-01-27 07:16:35