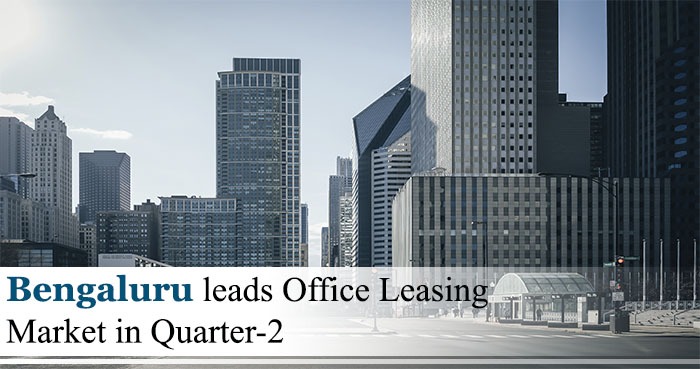 Bengaluru Leads the Office Leasing Market with a 30 percent share in Q2
---
In the second quarter of 2022, Bengaluru led the office leasing market with a 30% share followed by Mumbai(19%) and Delhi-NCR(18%). In comparison to the previous year, the net absorption across the six metro cities witnessed an almost three-fold rise to 14.7 million sq ft during Q2 of 2022. Bengaluru dominated the leasing market during the quarter, driven by high occupier demand for large office spaces.
As companies have returned to pre-pandemic normalcy and have started operating, the overall pan-India absorption has already surpassed 27 million sq ft in H1 of 2022. The net absorption in the Q1 & Q2 of 2022 has already surpassed more than 80% of the total absorption seen in the whole of 2021.
In Q2 of 2022, the escalation in occupancy resulted in demand outpacing supply by a significant margin.
Moreover, Bengaluru has also ranked 14th Position in the entire Asia-Pacific region in terms of the Sustainability Index and is the only Indian city to achieve the "Gold Standard".
Read more The Hindu
By Admin , 2022-07-07 05:11:18