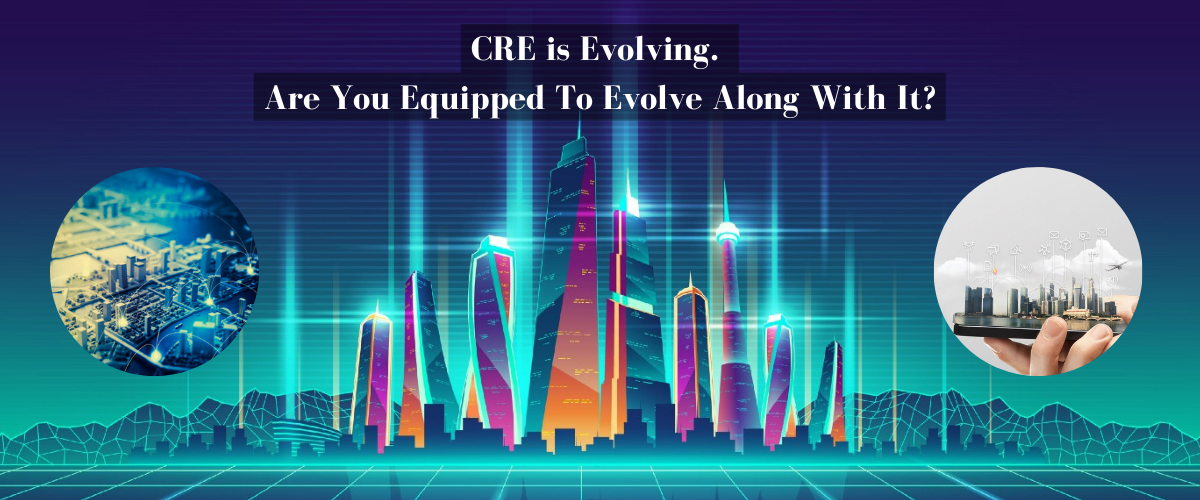 CRE is Evolving. Are You Equipped To Evolve Along With It?
---
Let us take a moment to step back and look at what CRE Industry used to be like.
When most industries had embraced the digital era in the early 20s, CRE was nowhere near the digital curve.
After digital transformation Commercial Real Estate has become more competitive than ever. The World of CRE is continually Evolving. And the Big Question is Are You Equipped To Evolve Along With It?
At present with the highly competitive landscape of CRE and a volley of problems, the majority of CRE firms have made considerable steps toward digitalization.
Listing digital transformations that are helping firms to excel-
Digital Communication- Organizations that continue to maintain constant communication with their clients (Landlords and Tenants) have the potential to hold a high level of credibility. Some of the most important mediums for communication include social media (Linkedin, Facebook, Twitter, WhatsApp, Instagram), emails, automated text reminders, web portals, and face time for quick calls.
Why go helter-skelter when you can interconnect landlords and tenants in just a tap or click?
Websites - A website is critical for any real estate business to stand out from the competition. Why not take the advantage of the technological era? The best way for any business to prosper is to have a well-designed website.
It not only secures one a place in the DIGITAL WORLD but also brings customers (buyers & sellers) from any corner of the world.
For instance: visit www.firstlease.in and see the advantages this technology (website) has to offer for businesses like us.
Advertisements - Websites and social media enable one to run advertisements thus helping them generate potential buyers from all across the globe. Advertisements not only allow businesses to scale up their reach but also builds indirect relationships with the customers who have encountered the advertisement.
When tasks are automated, the probability of human errors considerably lessens. This enhances the level of productivity and also takes the business to next level. We all are pretty sure that this transformation will not spare any industry. Eventually with the growing competition all around, one has to ultimately embrace it.
"LET US NOT JUST SURVIVE THE COMPETITION, BUT STAY AHEAD OF IT"
-DIVYA BHATTARAI
Content Writer at FirstLease
By Admin , 2023-01-20 08:41:24