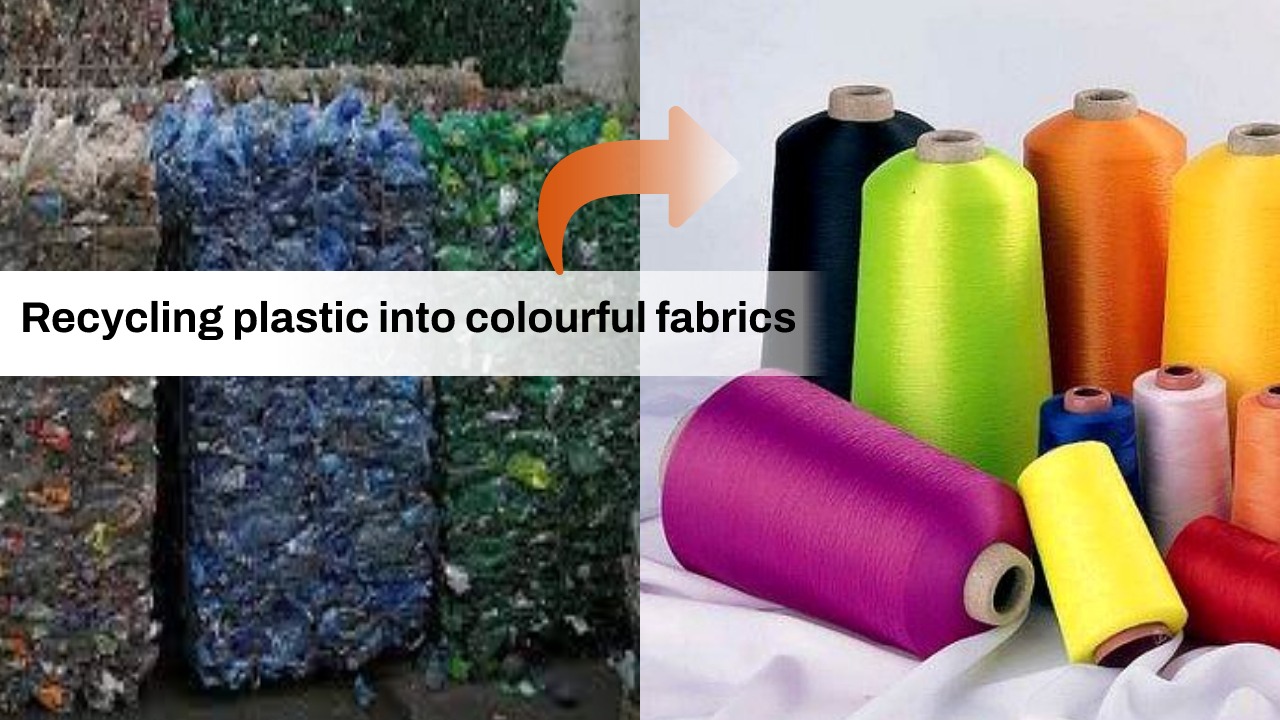 5 Indian Enterprises that are upcycling and recycling Plastic into colourful fabrics
---
Around 3.5 million tonnes of plastic waste is generated in India every year. Several enterprises are developing fabrics out of it to lower its impact on the environment.
Here is the list of five Indian Enterprises that are upcycling and recycling Plastic into colourful fabrics. They convert plastic waste into fabrics and then create beautiful salable products out of them.
1. Trash To Treasure: Founded in the Year 2021 by Aditya Banger, Trash To Treasure makes fabrics out of PET Plastic which are collected from municipalities, rag pickers and big companies like Pepsico, Coca-Cola, and Bisleri. This waste is converted into fabrics and sold further for making clothes.
2. Alcis Sports: Alcis Sports is a Paragon Apparels Pvt. Ltd. brand founded in 2017 by Roshan Baid. It manufactures sportswear and sticks to its key value of sustainability. It collects plastic and converts them into comfortable, lightweight and breathable fabrics.
3. EcoKaari: Founded in 2020 by Nandan Bhat, EcoKaari upcycles plastic to produce handcrafted fabrics with the help of Charkha and Handloom. Their product includes: Beach Bags, Tote Bags, Moon Bags, Wallets, Fanny Bags, etc.
4. Polycycle: Polycycle is a plastic recycling company that transforms about 5.5 million PET bottles daily to make recycled polyester staple fibre. Its product range includes: raw white polyester staple fibre, dope dyed polyester staple fibre, polycycle antimicrobial fibre, etc.
5. RawCycle by RAW Pressery: RawCycle is a sustainable clothing initiative by a Mumbai-based start-up-RAW Pressery. RAW Pressery is a health and food beverage start-up founded in 2013. After realizing the harmful effects of plastic waste on the environment, RAW Perssery came up with the idea of recycling their juice bottles to make t-shirts called RawCycle in 2019. The t-shirts are made of 95% recycled plastic and 5% spandex and are wrinkle-free, comfortable and reversible.
Read more
https://www.mapsofindia.com/my-india/society/five-indian-enterprises-that-are-upcycling-and-recycling-plastic-into-colourful-fabric
By Admin , 2022-09-19 11:42:24