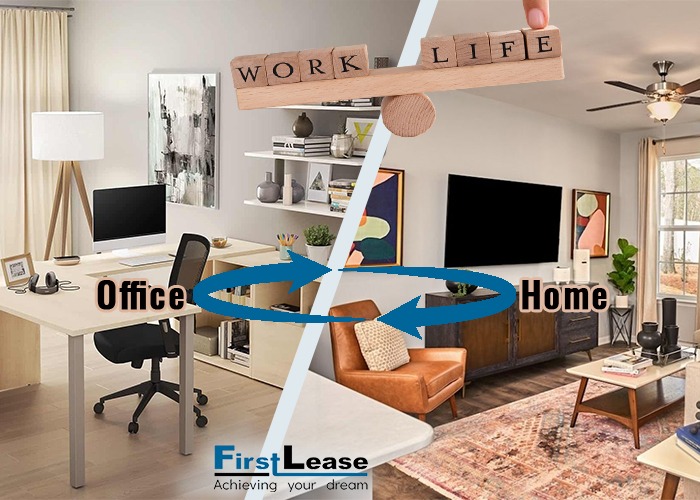 HOME AND YOUR WORKSPACE (HOME AWAY FROM HOME)
---
What comes to your mind when you are asked about the most beautiful place you always prefer to be at or in?
The answer will always be "Home." It is the place where our heart lies. And is the only place where one finds immense happiness.
No other place can make us feel safer and at peace than at home. In our life, we will visit thousands of different places but the only place that matters at the end of the day is our home.
A home is "A Home" because it is shared with the people we love and care about the most. It is the only place on earth where you can be whatever you like. You can be a chef, dancer, singer, protagonist, antagonist, etc. there are no restrictions and boundaries as nobody's gonna judge or stop you.
Everything starts from home
When you think of buying an ideal house, it has to be something cozy and comfortable. It should possess the kind of environment where the family could live happily and comfortably. People prefer to dwell in houses as per their requirements.
When you go on a workspace hunt; the same things guide your decision.
We all know that with the influx of globalization, the demand for workspace has escalated. Be it a small or a large business, office space is of paramount importance for the better functioning of work.
Boosting creativity is possible only when different personalities are engaged and that happens only in the workplace.
Every individual spends most of his/her day in the office. Over the years, we have witnessed migratory populations from diverse regions settling in urban regions. Be it internal or international, migration has always been one of the forces driving the growth of urbanization and bringing opportunities to cities and regions.
Space hunting is never easy and we wish it was more convenient be it for business purposes or dwelling in a new house. There are numerous service providers delivering these services. FirstLease provides best-customized services and helps individuals/corporate save their time as well as money.
Using services from professional companies gives a huge advantage as they give you the market outreach, study and mark to market prices.
FirstLease is a leading service provider delivering the best-customized commercial spaces across India. We understand the subtle business drivers behind key Real Estate decisions and have been supporting 2500+ Indian and Multinational Organizations with our services.
We truly understand the pain one undergoes while hunting office spaces.
So we are here to help you and meet your needs for perfect commercial spaces (office, coworking, retail, warehouse). Visit our website to know more about us.
Things to consider while on workspace or house hunt-
Land- People first focus on the kind of site they want their firm or houses to be in. It solely depends on the person who is looking for the space to what kind of site he/she likes. Some want to be away from the hustle and bustle of the city while some want to stay connected to the city for business and better productivity.
Location and accessibility- You can renovate an apartment/ workspace but can never renovate a location once chosen. You can change almost everything else. When you go on space hunting, one should bear in mind the proximity to the workplace, the charm of the neighborhood, ease of access to hospitals, ATM machines, supermarkets, parks, shopping malls, schools, and public transportation. Remember clients and employees are families at the workplace. Make sure they reach the location without any hurdles.
Neighborhood- Not just the home/workspaces, the neighborhood should also meet your expectations. One will be at peace only if he/she has a nice and peaceful neighborhood.
Space- With an office or house comes lots of responsibilities. People move into spacious places which fit their lifestyle and the future. It has to fulfill the requirements of the people who are going to live and work in it. A perfect house can be a small house or a mansion and the infrastructure of an office space may small or large. It depends on how you want it to be, right from the interiors to the exteriors. Many prospective homeowners hire the services of architects to design their homes and offices based on their personal tastes and preferences.
Convenience and comfort are the basic frameworks for you to excel professionally and are critical to every individual. YOUR Home and YOUR Workplace should be a true reflection of You and Your Soul.
You will never be truly happy at home if your life at work is muddled. That's why everyone chases the mantra work-life balance.
FIRSTLEASE-(DIVYA BHATTARAI)
By Admin , 2022-02-02 07:56:36