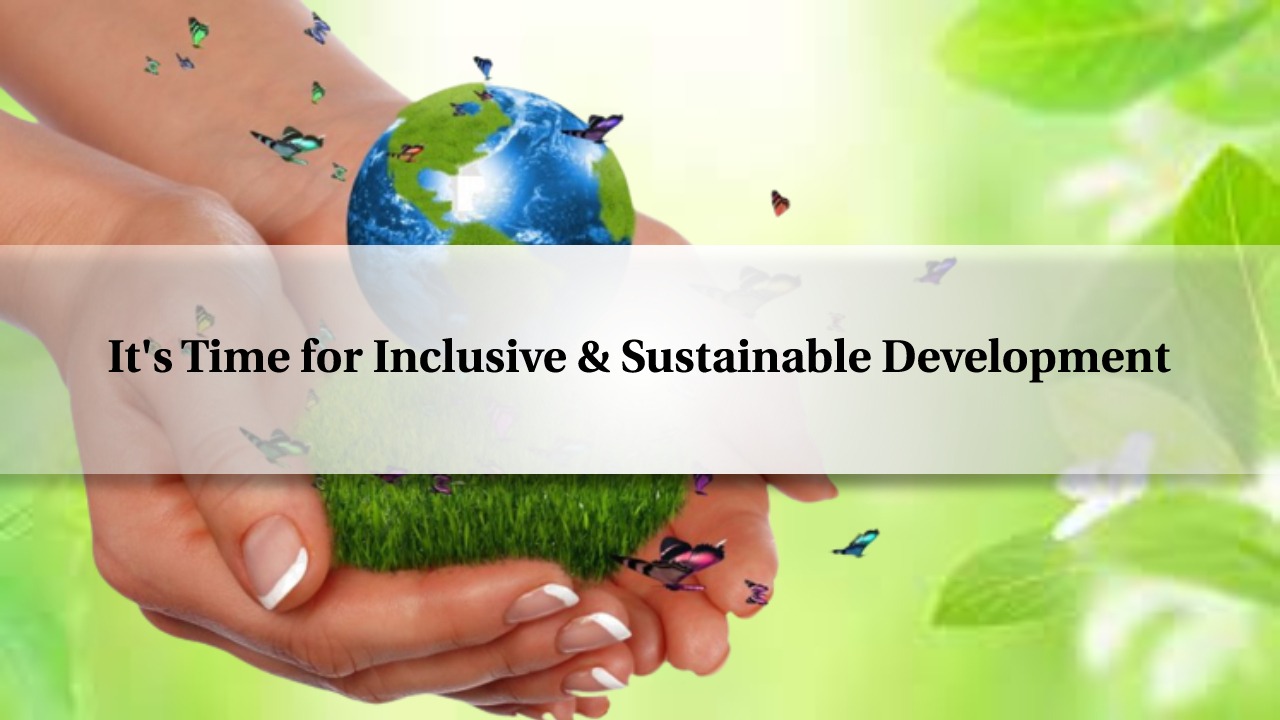 It's time for Inclusive and Sustainable Development
---
Can you imagine what would happen if the land is full of concrete jungles and becomes a heat island?
Do you think we will survive?
Let's talk about what is happening around us, let's not travel to other corners of the world but rather look around and focus on what is happening in front of our eyes - The Bitter Reality.
Starting off with Gurugram, Haryana which is home to many and a source of livelihood as it serves as the headquarters of India's largest companies, MNCs, etc. Thousands of trees are cleared for creating stilt parking by the builders and residents at the boundary of multi-storey buildings. On 1st June 2020, the Department of Town and Country Planning(DTCP) made certain revisions to the rules for Construction of Plots (stilt parking compulsory for the construction of 3rd and 4th floors falling under the hyper potential category.
In order to assist more cars, 4-storey buildings have end-to-end entrance gates all along the facade of the building and this leaves no room for the roadside trees. There is more concrete than the green cover in the city, and that's a very unpleasant sight. Every bit of land is being concretized even the boundary of the private plots. Despite many complaints made by the residents, no immediate action has been taken up by the concerned authorities.

Do you think clearing of trees or thinning of forests/ Green cover is logical?
Whenever and wherever clearing of forests or trees is involved, it's always illogical.
For instance, a number of trees are cleared for constructing a commercial building. There is always a solution for everything. If trees are cleared for construction purposes, afforestation is the best way to recover the same number of trees.
FirstLease is the Country's leading space leasing service provider working at the PAN level. You can get the kind of commercial spaces/ Leed certified/ Green buildings/ Buildings contributing towards conserving the water table and these are available across all cities. If you are looking for any such building across the country be it east, west, north, or south, FirstLease is always ready to assist you.
At FirstLease, we are always delighted to offer our services to entrepreneurs who have a deep and better understanding of nature and are ready to adopt sustainable developmental practices for the planet.
I hail from that part of India where I have only seen lustrous green cover all around. Northeast constitutes 7.98 percent of the country's geographical area and accounts for nearly 25% of the country's green cover. Recently, I have moved to the city in order to fulfill my dreams.
Unlike what I have seen in movies and heard from people, everything about the city is good other than the pollution.
There are more numbers of vehicles than people on the road and it takes me around 5 minutes to cross a road.
Public transportation plays a vital role in reducing air pollution, congestion management, and also in economic development. By preferring public transportation over private vehicles, a huge amount of fuel can be saved. And this will result in lesser emission of poisonous gases into the breathable air.
Any developmental activities that hamper our environment is an act of destruction. There should be a balance between development and the environment. If one tree is brought down then another two plants should be brought up.
Every morning, I wake up to notifications saying "Air Quality is extremely poor, stay indoors." Am I really supposed to stay indoors?
But do you think 'I' and 'you' staying indoors will resolve this issue?
Nah and never….
Let us get up, go out and make a change. One green plant from my side and your side can make a huge difference. A single person can only make a small difference, just imagine the difference we can make altogether.
Talking to Mr. Gaggan Satinder Bedi, Founder, and CEO of FirstLease (the Country's leading space leasing company), he quoted "trees are intertwined with our lives." Development is critical but we should always remember that clearing trees are not a healthy alternative. We owe everything to this land and it is our responsibility to protect it at all costs.
-Divya Bhattarai, Content Writer at FirstLease
(Few lines extracted from)
source:TimesofIndia
By Admin , 2022-05-19 05:31:56