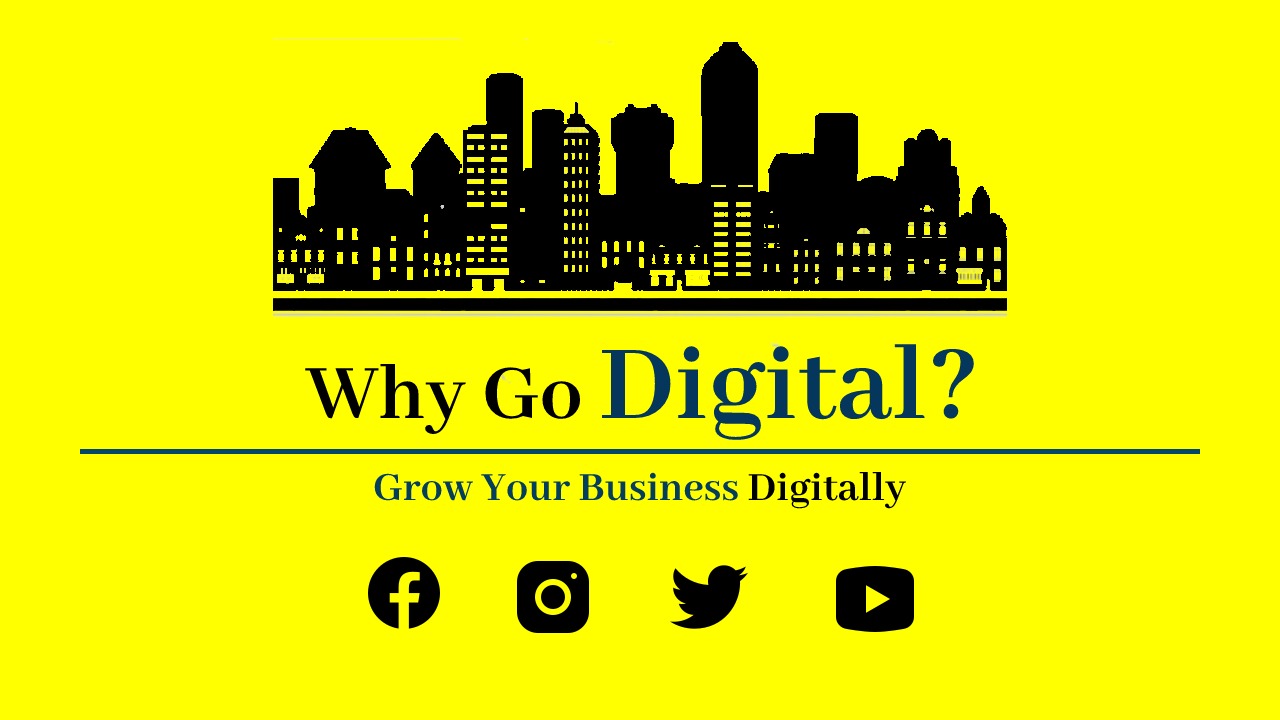 Why Go Digital?
---
When humans met technology- that's when digitalization was born. Everyone is aware of the 'digital wave' but not everyone knows about the impact it can create on one's life.
By definition, digitalization means the process of bringing or exchanging information and data into a computer-readable format.
Digitalization is no longer a trend but a way of life, it affects the daily lives of all in one way or the other. Day by day it is upgrading at an insane pace and trust me the pace will only speed up. It is undeniable that with the advent of digital technologies, our daily realities are undergoing changes. Be at the office, working on your system, or at home scrolling through your phone, digital technology is involved.
Every industry has adopted digital technology and with time, it has evolved as a necessity. There is a need for digital transformation in the Real Estate Industry as well.
Today, everyone is on digital platforms be it urban or rural population. Corporates and entrepreneurs have embraced digital lives largely. Every second, market trends and competitions are updated. Diverse tech tools enable one to stay connected with the industry players and also showcase listings of properties to the global audience. It is the fastest medium that can keep one updated and fully informed.
This very technology can hit the right target group and attract a large number to your brand/business. Let me shed some light on how.
FirstLease is the country's leading space leasing company delivering the best-customized services at PAN India Level. It has been in the real estate industry for more than a decade and counting. FirstLease acknowledges the digital transformation that is taking place across the globe and strongly believes in -"The Future Is Digitalization."
Without further delay, let us learn how FirstLease adopted digital transformation in its space leasing journey.
FirstLease has a dedicated in-house IT Team who handles and optimizes the company's website and other social media platforms.
Following digital services are offered on FirstLease's digital platforms:
*Listing/Posting- Your property will no longer remain vacant if you opt for the listing services on our website. You just need to follow some simple procedures which are mentioned in detail on our website.
*Searching- Tenants no longer need to go to the brokers in search of properties. We have made this easier and simpler for you. Explore multiple options available in just a click and select the one that perfectly meets your business requirements.
*Advertisement- You can now advertise your commercial property on our website and other social media platforms. Bringing your commercial space on digital platforms can increase visibility and reach the Target Audience faster. You just need the right platforms and the guidance of experts.
Our functional and user-friendly website acts as a bridge of contact between the lessor and the lessee. We run google ads campaigns, and social media ads for our clients and have successfully garnered a large number of qualified queries in a short period of time.
Today's tech-savvy companies are very well aware of how their business can go places with the help of modern technology. As mentioned earlier, digital platforms have greatly contributed to the faster distribution of both information as well as technology. Modern technology has helped companies attract potential customers and retain existing customers. It also helps them keep pace with the competitors in the market.
Just remember "What is Local Today can be Global Tomorrow."
-DIVYA BHATTARAI (Content Writer, FirstLease)
By Admin , 2022-06-07 06:42:59