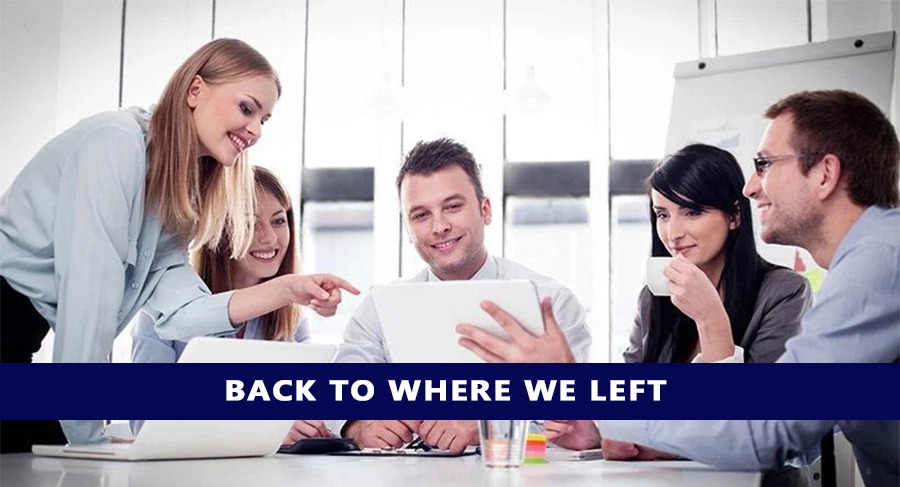 Back to Where We Left
---
It's been 2 years of working from our respective abode. And now it's finally "the time to get back to the office."
As per Times Now reports, several IT companies have started the procedure of calling their employees back to the Office.
Seeing the fall in the spread of COVID-19 cases, companies like Wipro, TCS, Infosys, Cognizant have asked their staff to get ready as they could be summoned back to work as early as next month.
This initiative has been taken in regards to the fall in the number of Omicron cases.
Yet companies are mindful of the hygiene work model and are making sure that their employees are fully vaccinated before getting back to the office.
With the COVID-19 restrictions lifted in the United Kingdom, offices have started getting busier. And same goes here in the national capital, government and private offices have started operating from offices.
In India, Haryana became the first state to lift all covid restrictions and curbs right from the end of night curfews, removal of indoor&outdoor gatherings, and full occupancy of the gyms, restaurants, clubs, bars.
To encourage and cheer up the workers, some companies have installed recreational areas where one can relax and chill in between breaks.
Offices are changing, besides work, more focus is laid on employees' state of mind.
"A happy employee is a productive employee"
In offices, whether we are making notes or drinking tea, we learn from listening and watching the experienced people around.
'Offices are an example of collaborative learning, where Knowledge and Learning are unlimited."
(Some facts/lines extracted from Timesnownews With modifications of words).
By Admin , 2022-02-18 06:09:04